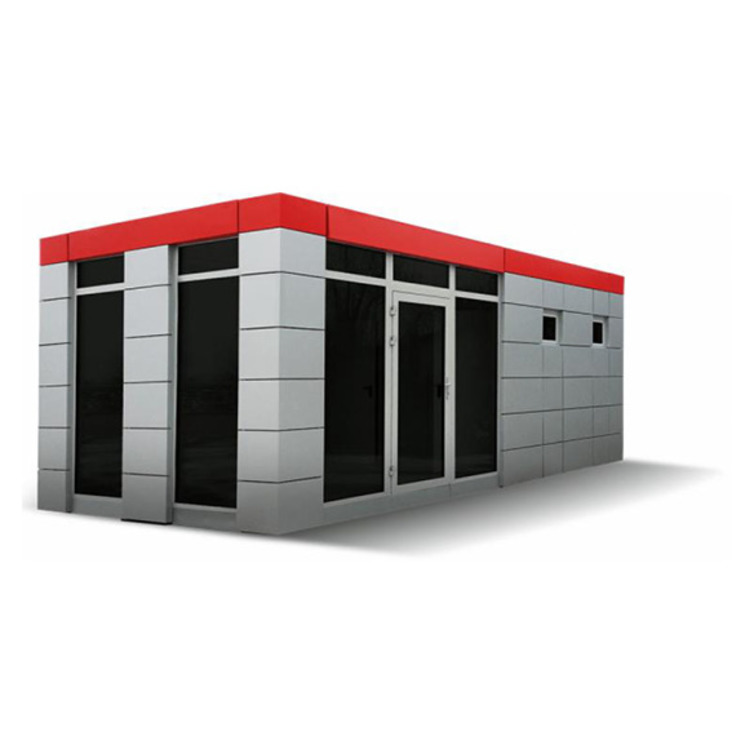 Commercial pavilions adapted to your needs.
Commercial containers are an ideal solution for anyone who wishes to implement their business plans without unnecessary risk, high investments or operating costs. For example, commercial pavilions are cost-effective and very flexible. They can be used for seasonal activities or even all year-round, and can be easily moved from one place to another. They are made of durable, lightweight materials and can be assembled and disassembled with little effort. To make things even better – you do not even have to buy them, as we both sell and rent such pavilions.
With us, good design comes as a standard.
At ABR sp. z o.o. we produce our own commercial pavilions, allowing us to offer various models of standard commercial containers with nearly infinite customisation possibilities.
We always care about quality – regardless of the product you choose. Our standard shopping pavilions are characterised by their excellent design, durable materials and the highest finish quality on the market. We also offer lightweight commercial containers with a more aesthetic design, which has a much wider array of arrangement possibilities than is available with standard modules. They make it possible to easily set up any pavilion you need, with all features according to your taste and the individual image you wish to convey.
If you opt for purchase or long-term rental of a shopping pavilion, but you need a non-standard product, you can also easily combine ready-made solutions from different models or even present your very own design. Whether you need adhesive foil wrapping, cashier countertops, sanitary units, toilet rooms, additional partition walls, heat and sound insulation, fans and air conditioning or fire-resistant doors. We can equip your commercial pavilion with whatever you require. Our specialists will manufacture and equip the commercial container according to your needs and make sure that it reaches the right location in Poland.