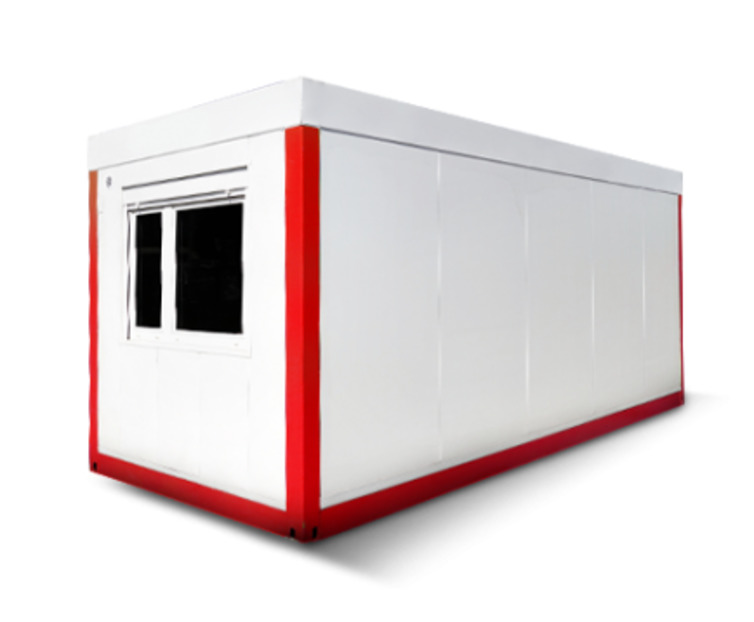 Construction containers – reinforced structure, lower operating costs.
Our construction containers have a reinforced structure which makes them safer and more durable while also keeping their maintenance costs much lower compared to competing solutions. Since ABR construction containers can be stacked on top of each other, servicing large investment projects becomes much easier thanks to the more efficient use of limited space, as well as better organisation of the entire construction site due to the possibility of combining multiple functions in one area. This, of course, results in increased efficiency and the possibility of implementing orders even faster.
The best in construction container rentals on the market.
At ABR we also deal in the sale and rental of construction containers – both standard and custom formats. We can adjust construction containers to the existing conditions, the functions they are intended to fulfil, as well as any specific requirements of the client. Reinforced bases or no bases, fire-resistant doors, wool-insulated walls – we can add any custom elements that you require. Note that only clients who opt for long-term rental or purchase of a construction container can take advantage of this offer.
A rented construction container is a mobile and flexible solution that can be easily adjusted to the changing needs of your company and adapted to the scale and type of any investment project. As such, we are certain that any entrepreneurs who value flexibility will appreciate what we offer in our attractive construction container rentals.
We know that you may be short on time and overwhelmed with work. This is exactly why we offer a full range of comprehensive services.
We can deliver construction containers to your location of choice in Poland and then set them up. When they are no longer required, we can return to disassemble them as well.