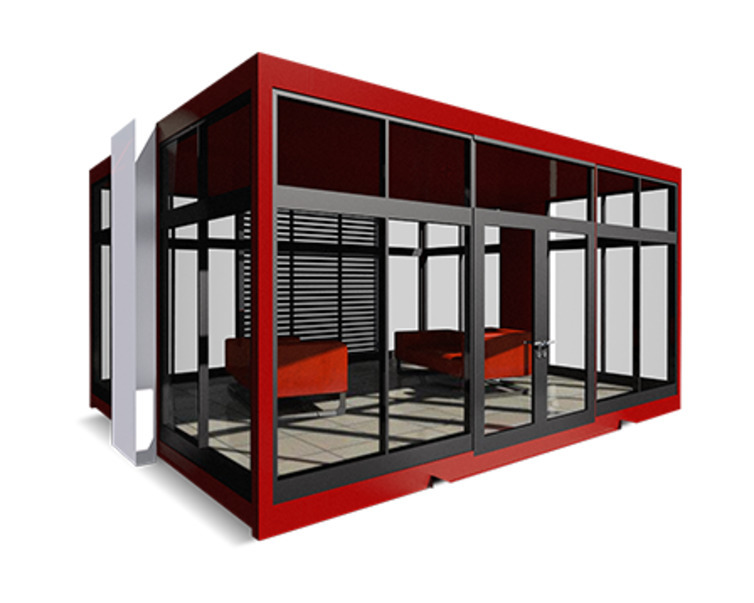 Are containers increasing in popularity? Yes they are!
Containers are suitable for commercial purposes and a thousand other applications. Just let your imagination run wild!
Container pavilions can be used to perform various functions. Our containers are suitable for many applications – offices, shops, warehouses, fuel stations, restaurants, food and drive-in facilities, cloakrooms, flats, summer houses, training rooms, schools, kindergartens, mobile medical offices, beauty salons or even several of these at once – we are sure to have the right container for any type of activity. The use of modular containers is a solution that is becoming increasingly popular in many industries around the world and is fully in-line with current trends in architecture, ecology and modern business, where flexibility and the ability to quickly respond to customer needs is what matters most.
Flexible, economical, ecological
By using a container as the main facility for your project, you can easily implement your business goals while avoiding any unnecessary risks associated with the construction or long-term rental of an office or other premises. It is a flexible, economical, and environmentally-friendly solution, which greatly reduces investment and operating costs. Since containers are movable, they do not constitute a permanent interference in a given space. Thanks to this, they can be used for seasonal activities without harming the landscape in any way, such as in rural areas. So whenever you need to change the profile of your business, or relocate it, we can help you transport the container or transform it according to your wishes with ease.
Come and take advantage of our extensive container sales and rentals.